Committee members are responsible for the review and assessment of the grant proposals submitted, that have passed pre-screening conducted by the ISIF Asia secretariat. The committees count with subject matter experts representing the APNIC board, APNIC and APNIC Foundation staff, donors and sponsors, former ISIF Asia recipients and experts from the community. They contribute to the online selection process as volunteers and issue recommendations for funds allocation which are then ratified by APNIC Director General.
For 2019, ISIF Asia has two Selection Committees in place, each one dedicated a specific funding allocation category.
Internet Operations Research - Selection Committee 2019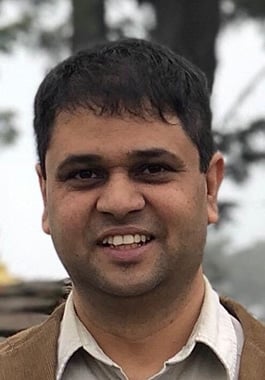 Gaurab Raj Upadhaya
Gaurab Raj Upadhaya is currently serving as the chair of APNIC Executive Council. He has been active in the Internet community for more than a decade and is currently employed by Amazon Web Services (AWS) as Principal of GND Infrastructure. Gaurab previously worked for Limelight Networks as Senior Director of Network Strategy and Interconnection, and Packet Clearing House (PCH) as Senior Internet Analyst. Gaurab has a long record of volunteerism and commitment to the Asia Pacific Internet Community. He served on the Asia-Pacific Internet Association (APIA) Board of Directors from 2004 to 2014, and as Chair from 2006 through 2009. He has served on the APRICOT Program Committee continuously since 2004, and as Chair from 2007 to 2009. Additionally, in 2003 he was the founder of the South Asian Network Operators Group (SANOG), the regional network operators' forum that has trained hundreds of network engineers and brought the Internet community together in the South Asian Region with twenty-five successful meetings to date. In addition, Gaurab played a role in the formation of the Middle East NOG (MENOG) and has served on its coordination committee. Between 2007 and 2011, he has served the APNIC community as the chair of the APNIC Internet Exchange Special Interest Group (IX-SIG). In 2010 he was elected as the chair of the APNIC Policy SIG, and subsequently was elected to the APNIC Executive Council in 2011. Gaurab is one of the 14 global Trusted Community Representatives who oversee the process of cryptographically signing the root of the domain name system in ICANN Root DNSSEC Key ceremonies. In 2001, Gaurab was the founder of the Nepal Internet Exchange (NPIX), the first IX in the South-Asian region, and still serves as its Chairman, pro-bono. In 2007, he worked together with local colleagues to build the Nepal Research and Education Network (NREN) and continues to serve as its Technical Director. This role has brought him close to various NRENs in the region and increased his understanding of their role in education and on the Internet. During his career, he has spoken and presented at INET, APRICOT, SANOG, APNIC, NZNOG, MENOG, AUSNOG, PHNOG, JANOG, SGNOG, MYNOG,BDNOG,AfNOG, NANOG, ICANN conferences as well as RIPE and LINX Meetings.
Christina Chu
Christina Chu is Director of IP Strategic Planning at NTT America, Inc., overseeing NTT's Global IP Network peering relations. Her Internet career started in 1995 as a network engineer in NorthWestNet, one of the Network Science Foundation regional networks, where she gained hands on experience in all aspects of network operations: physical and logical designs, physical installs, routing, traffic engineering, firewalls, DNS, Internet Routing Registries, etc. As a backbone engineer in the early days of Verio, Inc., she worked on integrating Verio's 55 acquired ISP networks and eventually operating its worldwide tier one network. In NTT, before moving on to her current position, she managed a diverse team of talented IP operations engineers and enabled the operation and support of IPv4/IPv6 dual stack throughout the NTT's Global IP Network. She currently serves as VP of the Global Peering Forum board. She has a M.S. degree in Computer Science. In her spare time, she is interested in building Internet communities and their diversity.
Xing Li
Xing Li received his B. S. Degree in Radio Electronics from Tsinghua University, China in 1982, and his M.Sc. and Ph.D. degrees in Electrical Engineering from Drexel University, USA in 1985 and 1989, respectively. He has been a faculty of the Electronic Engineering Department at Tsinghua University, China since 1991 and a Professor since 1993. His research activities and interests are in the areas of signal processing, multimedia communication and computer networks. He has published more than 200 papers in his research areas. He is currently a Vice Chair of the Research Institution of Networking Science and Cyberspace Technology. Since 1993, he became one of the pioneers of the China Education and Research Network (CERNET). He is Deputy Director of China Education and Research Network (CERNET) Center. He is Chairman of the Professional Committee of Internet of China Computer Federation. He has been participating in IETF for the Internet standard. He is the coauthors of 12 RFCs, including the IPv4/IPv6 transition specifications (RFC4925, RFC6052, RFC6145, RFC7599, etc). He was a member of Internet Architecture Board (IAB). He has been very active for the Internet development in Asia Pacific region and participating in *Asia** pacific Network Group (*APNG), the Asia Pacific Internet Association (APIA), Asia Pacific Regional Internet Conference on Operational Technologies (APRICOT), Asia Pacific Advanced Network (APAN) and Coordinating Committee for Intercontinental Research Networking (CCIRN). He was serving in the executive council of APNIC, Chairman of APNG and Co-chair of CCIRN.
Congxiao Bao
Congxiao Bao is Associate Professor at Research Institution of Network Science & Cyberspace Technology, Tsinghua University. She has 20 years of research experiences on network architecture, protocol and network measurement /management. She has been in charge of more than 20 research projects founded by government and international organizations. She has been the first author or the leading author of 9 IETF RFCs and more than 30 granted Chinese patents. She has been in charging of the advanced network services of the China Education and Research Network (CERNET and CERNET2), such as high performance measurement and applications, multicast and IPv6. She is also the steering committee member of APAN Medical WG.
Keisuke Kamata
Keisuke Kamata has been working on cybersecurity for 15 years. With eight years of technical work and international relations responsibilities at JPCERT/CC, he joined the Bank of Tokyo MitsubishiUFJ to start building cybersecurity management capability. Since 2014, he has taken on various roles including Board Member of Financials ISAC Japan, Regional Director of FS-ISAC, Advisor to Cybersecurity of Financial Services Agency of Japanese government and others. His specialty also reaches into assisting large enterprise cybersecurity management and instructor of hands-on training for security engineers.
Che-Hoo Cheng
Che-Hoo Cheng is Development Director of APNIC since he joined APNIC in April 2017. His responsibilities at APNIC include training, technical assistance, community outreach, policy development and security awareness. Before APNIC, he was in charge of Hong Kong Internet eXchange (HKIX) and the university IT infrastructure at The Chinese University of Hong Kong (CUHK). He has accumulated over 30 years of experience and knowledge of Internet and IT infrastructure and human connections through services for APNIC Executive Council, .ASIA TLD (Top Level Domain) application and .ASIA Board, Level 3 Asia, FLAG Telecom Asia, APIX, .HK, Hong Kong Academic and Research Network (HARNET), HKISPA, ISOC-HK, HKNOG, APRICOT-APAN 2011 in Hong Kong and APAN 42 in Hong Kong.
Internet for Development (I4D) - Selection Committee 2019
Bruce Baikie
Bruce Baikie is heading efforts in sustainability at Arizona State University focused on off-line digital education in rural primary schools and off-line "internet of things" soil analysis. Also skilled in Hybrid Cloud Computing, Edge computing, and micro-data centers. I have 28 years of experience in computer engineering, telecom-Internet networks, green data centers and storage, and renewable energy in ICT. Focused on consulting services to industry leaders, technical organizations, universities, and governments to improve their technology portfolios and implementations. Specialties include Telecommunications ICT for development, wireless and fiber network design, data center operations and design, educational systems, and renewable energy in ICT. Mr. Baikie also provides advice and direction on innovation, social impact, sustainability of projects and products targeting developing and emerging countries. Clients include the ADB, Governments of Pacific Island nations, and the APNIC.
Previously held the position of Executive Director at Inveneo, an ICT social enterprise that delivers the tools of technology – sustainable computing in the developing world. Overall responsibilities included strategic partnerships and project management, field deployments, client management, and co-working space operation. Worked directly with large project funders such as Google, Facebook, USAID, and Oxfam with network and computing implementations in East and West Africa, Caribbean, and Pacific Islands.
His areas of expertise include wireless networking, eco-data centers, DC power, and solar power. Mr. Baikie has published numerous white papers and articles on green data center operations and solar power in ICT4D. His educational background includes a B.S. in Mechanical Engineering from Michigan Technological University and advanced studies in International Business from the University of Wisconsin and now studying at Georgia Tech on a Master of Computer Science.
Naveed Haq
Naveed Haq is Regional Development Manager of the Asia-Pacific Regional Bureau at the Internet Society, the world's trusted independent source of leadership for Internet policy, technology standards, and future development. In this role, he serves as a bridge between policy and technical activities, and focus on (wider) development related work in the region. This includes access related work (e.g. studies and analysis, W4C, accessibility), capacity building, regional events programming (e.g. INET, Asia Internet Symposiums), engaging with regional stakeholders (government, inter-gov. agencies, industry) on development related policy issues and linkages to the Internet. He also maintain engagements with ISOC chapters in the region, providing them support and assistance. Prior to joining the Internet Society, Naveed was working with Pakistan Telecommunication Authority (PTA). He is an ICT professional, researcher and technology activist with major area of work surrounded around telecommunication networks and the Internet. Internet had been a central part of his professional career ranging from administration of Internet Infrastructure to working with Industry stakeholders on regulatory and policy issues in Pakistan. He is also an alumni member of ICANN's fellowship, ISOC's Next Generation Leadership and Diplo Foundation's Internet Governance Capacity Building program.
David Rowe
David Rowe has been working with signal processing hardware and software for 30 years. In 2006 he left an executive position in the satellite communications industry to become a full time open source developer. Since then David has worked on open hardware and software projects in VOIP, developing world communications, echo cancellation, speech compression, modems, and digital voice over HF radio. David writes a popular blog that is read by 70,000 people each month, drives a home-made Electric Car, and also enjoys bike riding and sailing.
Dr Wanqing Tu
Dr Wanqing Tu is currently a Senior Lecturer at the Department of Computer Science of the University of Auckland. She has been designing protocols and studying fundamental theory for emerging technologies in computer networking and wireless communications for more than 16 years. In her career so far, she has successfully led and completed several research or development projects funded by prestigious funders (e.g., EPSRC) which have enabled her to build on novel ideas to develop practical networking strategies and infrastructure  (e.g., Internet-WMN integration). She has also received several awards (e.g., RAEng Research Exchange) to establish international collaborations with different industry and academic institutes. Her study results are published in high impact journals (e.g., IEEE Transactions) or conference proceedings. ​
Mike Jensen
Mike Jensen is recognized internationally as a leading expert in Internet and telecommunications infrastructure deployment in developing countries. A South African now based in Brazil and Portugal, he has assisted projects in over 45 developing countries over the last 30 years. Mike holds a position as the Internet Access Specialist for the Association for Progressive Communications (APC). He is also currently advising the West African economic community - ECOWAS - on its regional ICT infrastructure development strategy. In recognition of his work in supporting the extension of the Internet he was inducted into the Internet Hall of Fame by the Internet Society in 2017.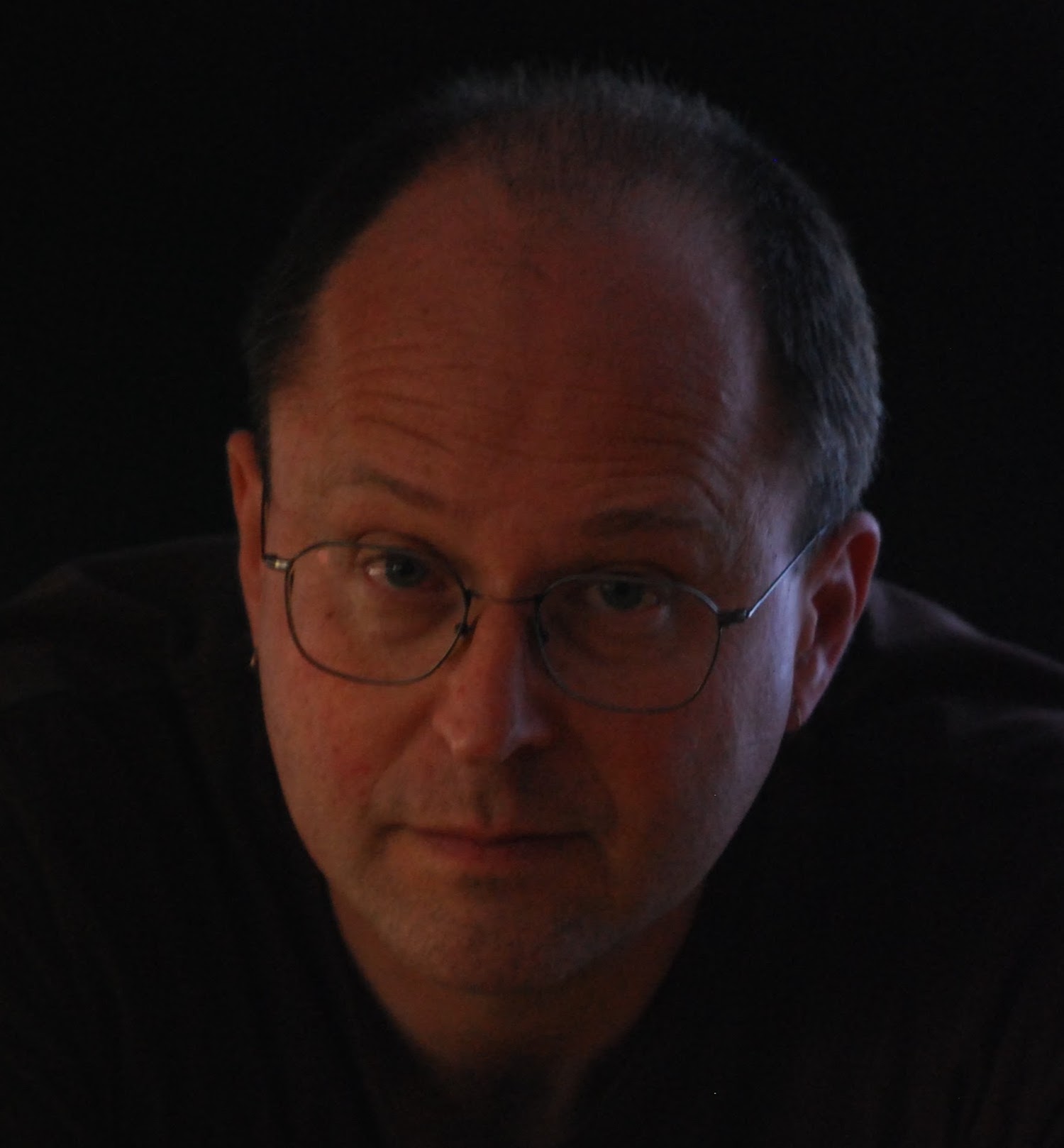 George Michaelson
George Michaelson is currently APNIC's senior R&D scientist. Recently, he has been working on long-baseline DNS statistics, services logging, audit and analysis, and design and implementation of the Internet Number Resource Certification framework. George is a member of the BCS, and a founder member of the Australian chapter of the Internet Society. He participates regularly in IETF standardization meetings, and co-authors Request For Comment (RFC) documents, technical drafts, and conference and peer-review papers. George graduated from York University in 1982 with a BSc in Computer Science. His career in the United Kingdom and Australia has pursued research and development in computer science, networking, and systems administration.
Former Selection Committee Members
Phet Sayo
Edmon Chung
Kalyani Menon-Sen
Jessica Shen
Kitisak Jirawannakool
Julie Wang
Lars Eggert
Geoff Huston
Rajnesh Singh
Philip Smith
Ma Yan
Karen Rose